the 15 lessons i learned in 2019




I will always remember 2019 as...


The year my book was released after 3 years of writing/editing/putting too much pressure on myself/stressing TF out over it.  The year I learned how to truly be my own best friend and put myself first. The year I felt like I had to start over. Literally from scratch. The year I had to learn what actually mattered to me.  The year I started my publishing company, explored who I was as a business owner, the kind of value I was called to bring into this world...and I slowly (but surely) let life become a little easier.  To put it simply: 2019 was a lot. 




So here are the 15 lessons I'm taking away in 2019 that I fully intend on carrying with me into the new year (new decade, baby!), and quite possibly for the rest of my life:
1- Everything you need to know about someone you can find out in the way they speak and what they accept into their life. 
2- We are on a never ending journey of healing. And there's always something to work on, my friends. 
3- The fastest way to manifest what you want is to forget about it and have a good time. 
4- If you're always a lit bit uncomfortable, then you're doing something right. 
5- All suffering starts and ends within. 
6- The present moment is the only thing that's real. So...
7- ...If you don't like it...find ways to make it work for you.
8- Love yourself and others like your pets love you. They accept you just as you are. Not for your accomplishments or material possessions, but for the love you give. 


9- Romantic love is not meant to save you from yourself. It will constantly expose your flaws and challenge you to be better. 
10- Become your own best friend and you'll never feel lonely again. 
11- Stop following other people's rules and start creating your own.
12- You become what you consume. So only let the good stuff in. 
13- Some environments are toxic and will obliterate your joy and ambition. Tread lightly.
14- Work less. Have fun more. 
15- Do what makes you feel like bliss is the only thing that's real. (Yes, I'm talking about going to pop concerts)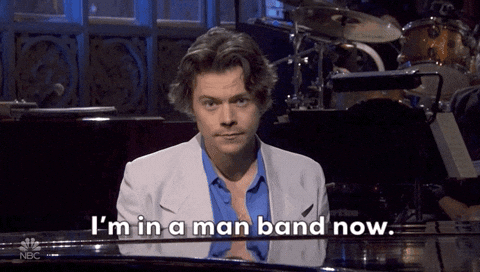 Is there anything on this list that you resonate with? 
Let's make 2020 the year that we create space for nothing but the best. We owe it it to ourselves. 
All the love,
Beck