your persistence is your superpower. keep going.
Updated: Apr 13
Exactly two years ago this month I picked up a book that would change the trajectory of my entire life. 
At this point I had read several personal development books, but something about "You Are a Badass" (affiliate link) called to me, and I found something in Jen Sincero's story that I didn't in other books: 
She was an aspiring writer living in Los Angeles just like me. And she created an amazing life for herself on her own terms. 
It was the first time in awhile that I thought, "If she could do it, so could I." 
Two years ago today, I made a promise to my inner child that I would create a better life for us. 
The promise that we wouldn't constantly be in survival mode.
That we would always feel at ease. 
That we would be safe, both physically and emotionally.
That we could have everything our heart desired. 
I owed it to her to give her the world. Healing her wounds and keeping her safe became my responsibility. 
There have been so many ups and downs along the way. So many career shifts and bad decisions and confusion and fear. 
But there was also a LOT more persistence, faith, and the willingness to fight for what I wanted...even when it felt impossible. There was even a book published that is all about embodying the courage to fight for your dreams.
The one thing I can say is that my journey of deliberate creation via manifestation required those blessings in disguise that I experienced over the years. What I thought would break me emotionally only made me stronger.
We will always have healing to do. Most definitely for the rest of our lives. Never be ashamed of where you're at today. Keep going. 
You owe it to yourself.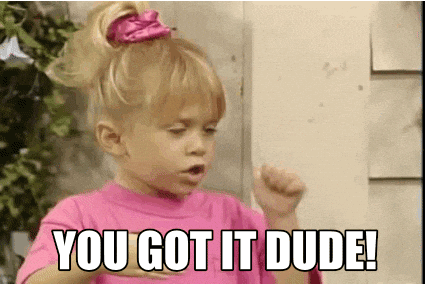 Have you checked out my new line of affirmation coffee mugs? I've got 3 new affirmations up in my online store (you can click here to check them out), and many more will be created soon! I want an affirmation for EVERY desire. I want you to be exposed to positivity first thing in the morning, and throughout the day until you have manifested the life of your dreams.